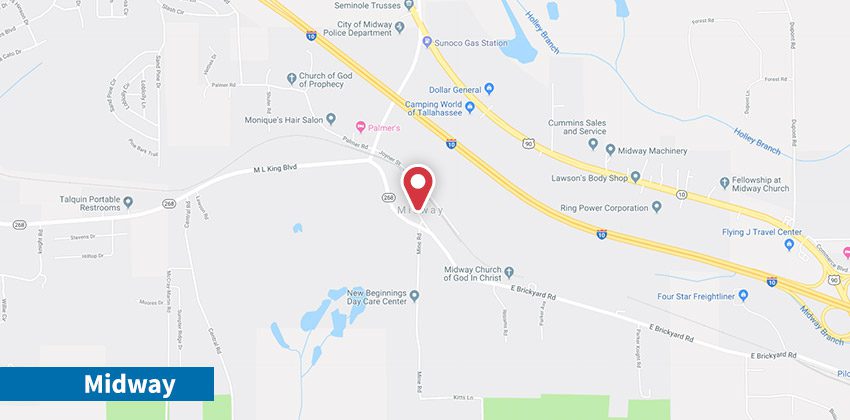 Don't be midway through a problem in Midway, FL, before you call Cooper's Plumbing & Air. We want to save you time and money by fixing your system's problems before they break the bank.
Don't believe us? Check out our customer reviews to see why we have such a high retention rate of returning customers in the Midway region.
Emergency 24 Hour Service
Yes, we'll come right away if you need us. Don't hesitate to call us! Our job is to keep your home heating and cooling running smoothly every day (and night) of the year. Here are some common emergencies:
A severe refrigerant leak, or an electrical problem that could start a fire, problems with heaters, boilers, or furnaces will tend to be more serious.
When temperatures fall below freezing and your heating system goes out it could cause pipes to freeze and may lead to a burst.
Any people who have disabilities or small children will want to keep their home at a comfortable temperature so health related issues can be avoided.
If gas-powered heating systems crack, gas can leak into your property and could become life-threatening.
How Do I Know If my Heater Needs Replaced?
Sometimes it is hard to tell the difference between a furnace that needs repaired or replaced. Here are some warning signs of a heater that needs replaced.
Age.
Multiple repairs.
Utility bills continue to go up.
Cracked heat exchanger.
Loss of efficiency.
Cannot heat your home properly.
If your heat is fine but is dry, check out our humidifier installation and repair service, as it aids the health of a lot of our clients.
How to Keep Airflow Evenly Distributed Through Your Property
Sometimes, the actual heating and cooling isn't the problem. It can also be the air mover inside of your system. Here's how to keep your air flowing properly through your property, a must for optimal air conditioning.
An annual inspection of a heating and cooling system is the most cost-effective method to avoid potential problems that may warrant the need for serious repairs or even having to replace the unit altogether.
A regular inspection of the blower motor is necessary to assess the function and efficiency of the motor, including any changes in speed and effective output of forced air through a system.
The fan belt is a major part of a blower. It is best to replace fan belts as soon as they begin to show signs of wear to avoid more severe complications.
Cooling coils clogged by dirt and dust should be cleaned regularly.
Air filters should be changed regularly.