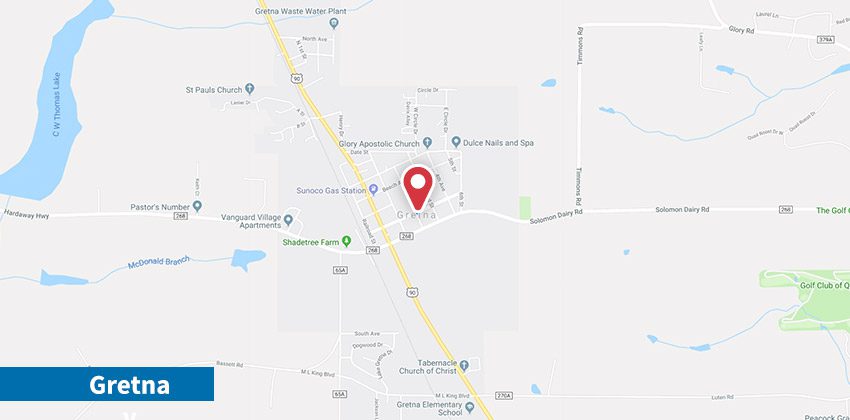 Seriously, we are about to tell you about our 24 hour emergency heating and cooling service, tips for making your AC unit last longer, and eco-friendly options that make the earth smile. What more could you want from your local AC and furnace company?
Not sold? Hear what our customers have to say in our reviews and discover why we are one of the most reliable air conditioning services in Gretna. We appreciate the opportunity to meet your needs by keeping you cool.
24/7 Coverage When You Need It Most
Here's some important things to pay attention to. If you notice anything on this list going on in your own home or business, we suggest you give us a call. It won't be easy to fix if you ignore the problem.
A severe refrigerant leak or an electrical problem could be a fire hazard.
problems with heaters, boilers, or furnaces tend to be more serious.
When temperatures fall below freezing and your heating system goes out it could cause pipes to freeze and may lead to a burst.
Any people who have disabilities or small children will want to keep their home at a comfortable temperature so health related issues can be avoided.
If gas-powered heating systems crack, gas can leak into your property and could become life-threatening.
How to Make Your AC Unit Last Longer
Your air conditioner is no small investment. Keep it working better and more efficiently for longer with the following tips:
Ensure that your home is properly insulated.
Replace air filters regularly.
Have your system inspected and tuned up at least once a year.
Use a programmable thermostat.
Try turning your unit down a few degrees, you are likely not to notice.
Replace your outdated system.
Use fans.
Close drapes on sunny days.
Clean air sound like a good idea? We think it is. Take a look at our air filter replacement service for better quality air and a better quality of life.
Eco-friendly Alternatives to Whole Home Heating and Cooling
Geothermal heating is a great alternative to the traditional heating and cooling systems with a proven track record of lowering monthly bills and being a renewable energy source with no emissions. Tax credits are also available for candidates who install these systems.
Lower Operating Cost: Specifically, studies have shown that home and building owners can save as much as 70% on their heating and cooling bills.
Enhanced Comfort: During heating, you'll experience warm air without the hot blasts associated with ordinary gas furnaces, or the cooler air of an air source heat pump. Additionally, when cooling geothermal systems deliver cool, dehumidified air.
Quiet: Geothermal systems are designed and constructed for quiet operation.
Reliable: Unlike air conditioners and heat pumps, geothermal systems are installed indoors, so they are not subject to wear and tear caused by rain, snow, ice, debris, extreme temperatures or vandalism.