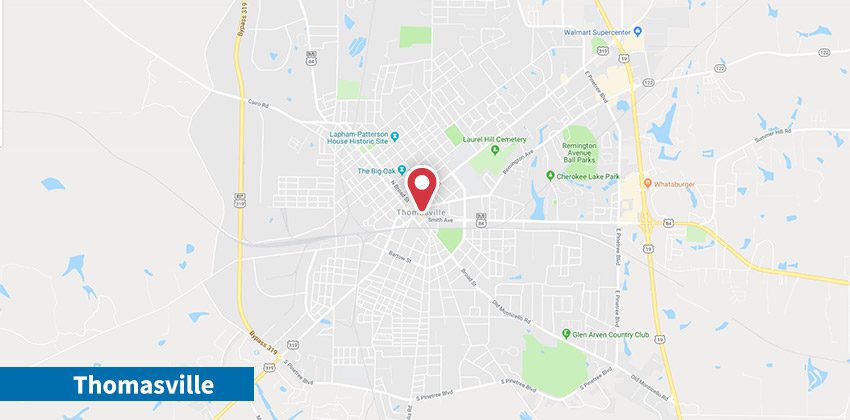 When your heating and cooling systems malfunction, you need them repaired immediately, day or night, to restore your home's comfort level. When you need assistance ASAP, call Cooper's Plumbing & Air for 24-hour service in the Thomasville, GA area.
We provide complete heating and cooling services in Thomasville, GA, including:
Heating Repairs
Heater Installations
Furnace Repairs
Furnace Installations
Air Conditioning Repairs
Air Conditioning Installations
Heat Pump Services
Ductless Mini Split AC Systems
Air Handler Services
Evaporator Coil Services
When you want the work done accurately the first time, call Cooper's Plumbing & Air! Read our testimonials to see why our clients are happy they called us.
Issues that Indicate Your Heater Needs to Be Repaired
There are signs that can indicate your heater needs to be repaired. Catching these issues early can prevent larger problems from developing later, which could lead to untimely breakdowns during cold weather. Some signs can include:
Your home or building doesn't heat properly, including warming up or evenly distributing the heat.
You hear loud or unpleasant sounds coming from the unit.
You notice an increase in your utility bills without a change in your usage.
Your thermostat isn't keeping your home at the desired temperature.
You notice leaks in your ductwork.
Signs Your Furnace Needs to Be Repaired
When the weather gets cold, you don't want to risk your furnace going out unexpectedly. It's important to be preventative and have your unit serviced as soon as there are signs of an issue. Some symptoms to watch for include:
Short cycling: Short cycling is when the furnace runs for less than 3 minutes before it shuts off. This can indicate a malfunctioning heat exchanger or signal that your thermostat needs to be recalibrated.
Irregular flames: The flames in your furnace should be in relatively even rows. If they are uneven or leaning towards the back it could indicate the burners are dirty or the heat exchanger could be cracked. This can lead to carbon monoxide poisoning, which can be very dangerous for your family. You should call a professional immediately if you notice this.
Unusual sounds: If you notice usual sounds coming from your furnace you should call a professional to inspect the unit.
Cracked heat exchanger: If you suffer from frequent headaches or flu-like symptoms, it can indicate a cracked heat exchanger. This should be looked at immediately as it can result in a carbon monoxide leak.
We offer 24-hour heating and cooling services. Contact us to learn more about our offerings!
Common Air Conditioner Problems
While it might not be convenient, like all appliances, occasionally your AC unit will need to be repaired. There are several common air conditioner problems that you might encounter. These can include:
Not producing cold air: If your air conditioner is not producing cold air, even when the thermostat is set to the lowest setting, it can indicate your unit needs to be inspected by a professional.
Air not flowing through vents: If air isn't flowing through your home properly, it can cause your system to overwork in order to cool your property. This can also result in an increase in your utility bills.
Uneven heating: If you notice some areas of your home are warmer than others, it can signal uneven heating which can be caused by a malfunctioning thermostat.
Leaking: If you notice moisture around the air conditioner, it can indicate that the drain tube is blocked or broken. You should be careful, as the moisture could also be the result of a refrigerant leak, which should be handled by a professional.
[serviceareareviewcombo city="Thomasville" state="GA" reviewcount="5" checkincount="5"]