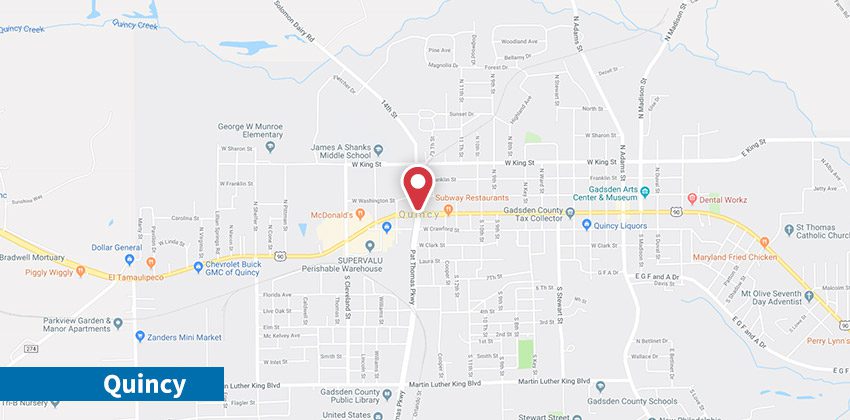 We are a locally owned and operated plumbing and HVAC company who takes pride in delivering the best service to be found in Quincy, FL. Whether it be anything plumbing, heating, or cooling, we are your one stop shop.
Water Heater Services
Tankless Water Heater Services
Drain Cleaning
Sewer Line Repairs
Repiping Services
Kitchen Plumbing
Backflow Testing and Certification
Water Softeners
Water Filtration Systems
Hydro Jetting
Take a look at our customer reviews to see why so many others have trusted us time and again with the systems that keep their homes running.
How Can I Avoid a Clogged Toilet Emergency?
Clogged toilets are considered an emergency, because property damage can happen quickly if left unresolved.
Never flush disposable diapers or wipes.
Avoid big wads of toilet paper in the bowl and do not dispose of paper towels there, either.
Beauty aids like Q-Tips and other hygienic products are never meant to travel through your pipes.
Throw hair and nail clippings in the trash.
Keep a waste basket in your bathrooms to make it easy for you and others to take it easy on your pipes.
What Are Common Problems With Water Heaters?
Not many people think about their water heater before something goes wrong. Some common problems we can help with include:
Lack of hot water: The most common issue with a water heater is a lack or complete absence of hot water. With gas-powered water heaters, if the pilot light goes out (which can simply be relit) the system may shut down. Another possibility is that your heating element has burned out and needs replaced.
Leaking: The professional who comes to your property will assess the damages and communicate the options to either repair or replace the damages.
Excess noise: Damaged heating elements pose problems, and sometimes those problems are first heard. Other noises could be from buildup of sediment inside the unit that must be professionally removed.
Save money by visiting our coupons page to see what deal will best fit your situation!
Signs You Need Professional Drain Cleaning
Are your drains showing any of the following signs? Give us a call for inspection and professional cleaning:
Slow drains: Clogs may be forming, minerals or grease may be building up, or maybe the slope of your drains was graded incorrectly.
Recurring clogs: Once you clean out a clog and soon after have the same problem, chances are there are still partial clogs through the line. That's where we come in.
Multiple drains that are clogged at one time: This could indicate a severe blockage deep within your main line and could lead to an emergency.
Foul odor: Food could be trapped in your drain or your sewer line could be damaged.
Flooding: If a backup occurs, contaminated water could end up in your living space.