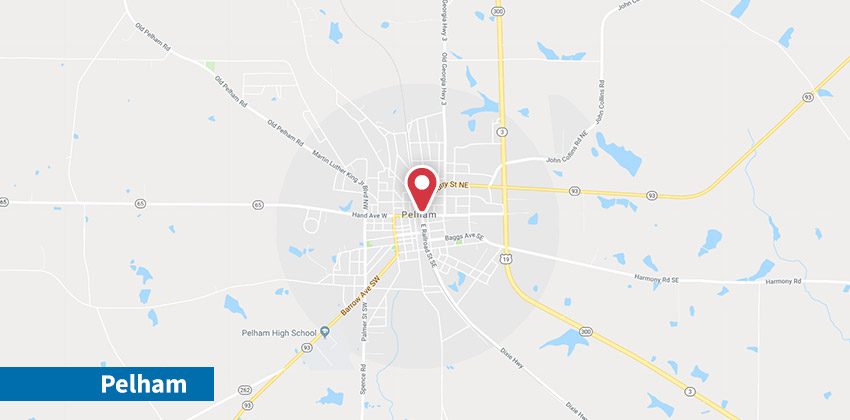 Plumbing issues should be taken seriously and treated immediately to limit damage to your home and to your family's health. When you need plumbing services -- either for routine maintenance or to resolve a plumbing emergency, call Cooper's Plumbing & Air. For more than a decade we've provided 24-hour plumbing services to Pelham, GA residents.
We offer complete plumbing services:
Drain Cleaning
Burst Pipe Repair
Water Leak Detection
Kitchen Plumbing
Bathroom Remodeling
Water Heater Services
Tankless Water Heater Services
Clogged Toilet Repair
Gas Leak Detection
Sewer Line Repairs
We take pride in our customer service and referrals. Read our comments and testimonials to see what our clients think of us.
Signs You Need to Repair Your Sewer Line
Luckily, we typically don't have to think about our sewer lines that often. That is, until it needs repairs. Due to health issues surrounding a damaged sewer line, and the risks it poses to your home, a malfunctioning sewer line can be a plumbing emergency. Before it gets to this point, get tips on what to look for that can indicate your sewer line needs repairs:
Your drains are slow to empty, or will not empty at all.
You have multiple drains that are clogged at once.
There's a strong smell of sewage in or around your property.
You hear a bubbling sound when you use the sink or flush the toilet.
There is standing water around the sewer line.
You notice water backing up out of your tubs, toilets, and sinks.
If you notice any of these issues, you should call our expert team for immediate inspection and repair. Cooper's Plumbing & Air is your trusted 24-hour emergency plumber. We're available at all hours of the day to ensure you and your loved ones stay safe and comfortable no matter what time you need us.
Estimated Lifespan of Water Heaters
Unfortunately, hot water heaters will not last forever. The good news is they do function for a fairly long time before they typically need to be replaced. While every make and model is different, it is estimated that most electric water heaters will last from 10 to 20 years if they receive proper care and maintenance. Gas-powered water heaters may expire sooner.
Plumbing issues can be stressful enough without worrying about coming up with money on the spot. Talk to us about our financing options.
Why Should You Schedule Regular Drain Cleaning & Inspection?
To avoid the risk of smelling foul odors coming from your drains, or having to shower in standing water, it's important to have your drains professionally cleaned often. Other benefits of scheduling regular drain maintenance include:
Remove small clogs before they lead to major problems like sewer backups.
Eliminate the inconvenience of slow drains.
Keep odors from developing in your drains and home.
Catch minor issues in your pipes such as pinhole leaks.