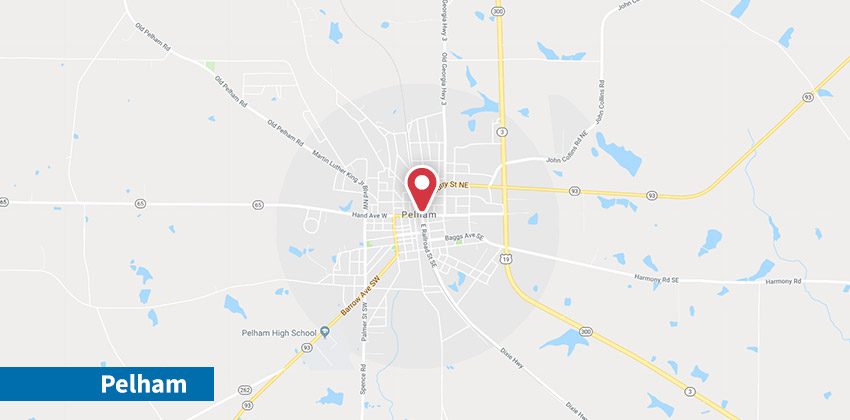 We've all been there. It's the middle of summer and your air conditioning system suddenly goes out. This is never ideal, but the good news is that you don't have to wait to have comfort restored in your home. Cooper's Plumbing & Air provides 24-hour heating and cooling services. We've been servicing the Pelham, GA area for more than a decade.
We provide the following services to the Pelham, GA area:
Air Conditioning Repairs
Air Conditioning Installations
Ductless Mini Split AC Systems
Heating Repairs
Heater Installations
Heat Pump Services
Furnace Repairs
Furnace Installations
Evaporator Coil Services
Air Handler Services
At Cooper's Plumbing & Air, we provide top-notch customer service. But don't take our word for it - read our clients' testimonials.
Signs Your Heater Needs to Be Repaired
Before winter sets in, you want to ensure your heater is functioning properly. These signs can indicate you need a professional to inspect your unit.
Your home or building doesn't get warm.
Heat is not being evenly distributed throughout your home.
You notice loud or unusual noises coming from the unit.
Your monthly utility bills increase without any change in use.
You experience thermostat issues.
You have leaking ductwork.
Why Is It Important to Regularly Replace Your AC Filter?
While it might seem like a simple task, it's crucial to the functionality of your air conditioner to replace the filter regularly. Not changing it can result in the following issues:
Poor indoor air quality.
Improper airflow.
Risk of breakdowns and failures.
Higher repair costs and frequent issues.
Risk of system aging more quickly.
Increased monthly energy costs.
Have questions about our services or financing? Contact us for more information.
Benefits of Installing a New Furnace
Installing a new furnace can have numerous benefits for your family and your home. Some of the advantages include:
Updates. New units come with all of the latest technology and capabilities.
Features. New systems include features to help your unit run more efficiently and provide more convenient options for your home.
Higher efficiency. New units consume up to 30% less fuel than older systems, resulting in lower utility bills.
Quiet. New furnaces make less noise than older models.
Even and consistent heating. New units provide even heating throughout your home or building.
[serviceareareviewcombo city="Pelham" state="GA" reviewcount="5" checkincount="5"]