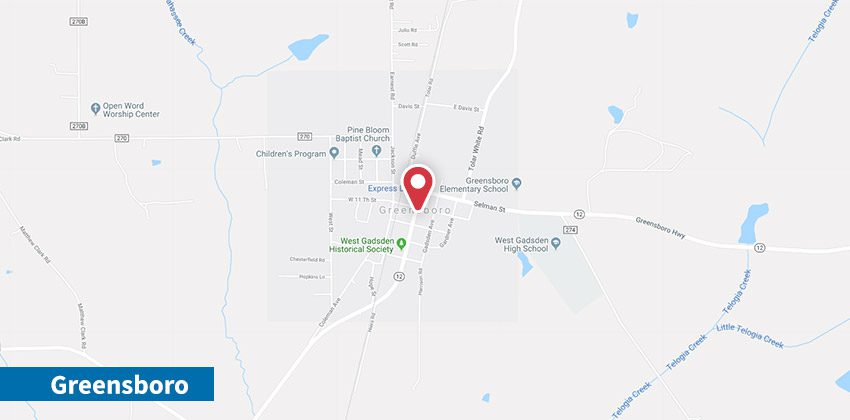 Sense a problem with your plumbing? Need to talk to a professional about it? Cooper's Plumbing & Air is locally owned and operated to give you the service you want. We proudly service Greensboro, FL in all their plumbing needs.
Water Heater Services
Tankless Water Heater Services
Water Line Repair and Installation
Gas Line Repair and Installation
Drain Cleaning
Sewer Line Repairs
Backflow Testing and Certification
Slab Leak Repair
Water Softeners
Water Filtration Systems
We hope you'll have good luck when it comes to your plumbing. Make the call with us like so many others have. Read our customer reviews to see why.
What Is a Pipe Burst Emergency?
As a pipe breaks, moisture begins to escape from the damaged area and pressure continues to build until the hole becomes larger. Soon, hundreds of gallons of water can fill the lower levels of a property before it begins to seep into walls, insulation, and electrical wiring.
Does My Water Heater Need Fixed?
If you answer "yes" to any of the following questions, then you need to call a professional for heater repair:
Do you have a lack of hot water? The most common issue with a water heater is a lack or complete absence of hot water. For gas-powered water heaters, this inconvenient issue could be due to an extinguished pilot light which can simply be relit, in other cases the heating element could be severely damaged and require the need for a replacement.
Do you notice leaking? Based on the severity of the leak, your plumber will decide with repairs of a replacement unit is the better option.
Do you hear excess noise? This could be another sign of a damaged heating element or a buildup of sediment inside the unit that must be professionally removed.
Head on over to our contact us page to get a quote and talk with a professional today.
What Happens if I Don't Clean My Drains?
Slow drains can indicate partial clogs, mineral and grease buildup, or faulty grading in your system. Recurring clogs or multiple drain clogs simultaneously might mean you have debris stuck down further in your system, which needs professional attention. If your drains stink, food could be stuck or even your sewage line could need attention. Flooding is the worst case scenario, as clogs can back up your system and cause run over into other places in your property.