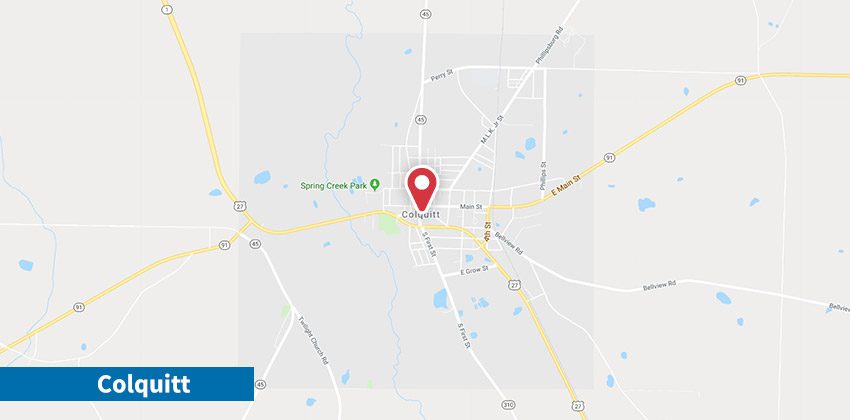 When a plumbing emergency strikes, you need professional services immediately. Cooper's Plumbing & Air offers 24-hour plumbing services. Established for more than a decade, we hire top professionals to solve your plumbing issues accurately the first time. Call us for service in the Colquitt, GA area.
We provide complete plumbing services to the Colquitt, GA area, including:
Burst Pipe Repair
Water Leak Detection
Water Heater Services
Tankless Water Heater Services
Clogged Toilet Repair
Gas Leak Detection
Drain Cleaning
Sewer Line Repairs
Kitchen Plumbing
Bathroom Remodeling
We strive for 100% customer satisfaction! Read our testimonials to see what our clients say about us.
Avoid Clogged Toilets to Prevent a Plumbing Emergency
Did you know clogged toilets can be considered a plumbing emergency? Backed up toilets can cause severe property damage. Also, an overflow of sewage can lead to a variety of health problems for your family. To avoid clogged toilets, follow these tips:
Don't flush disposable diapers or wipes down the toilet.
Don't flush large wads of toilet paper.
Don't dispose of paper towels in the toilet.
Don't flush beauty products like Q-tips or hygienic products.
Do not flush hair trimmings or nail clippings.
To avoid flushing the wrong products, keep a waste basket near the toilet for easy disposal of non-flushable products.
Common Water Heater Problems
Unfortunately, occasionally most appliances will eventually need to be serviced as they develop problems. When it comes to your hot water heater, you might encounter some of these common problems.
Lack of hot water: One of the most common issues you might experience with your unit is a lack of hot water. For gas-powered water heaters, this can be due to an extinguished pilot light, or it could indicate a damaged heating element.
Leaking: If your unit is leaking, a plumber can help you determine if your unit can be repaired or if it should be replaced.
Excess noise: Loud noises coming from your unit could signal a damaged heating element, or it could indicate a buildup of sediment inside the water heater that needs to be removed by a plumber.
Cracks: Any cracks in your unit should be inspected by a professional.
If you experience any of these issues, call a professional to inspect your unit.
When you need 24-hour plumbing services, contact us to have your issue resolved ASAP.
Benefits of Regular, Professional Drain Cleaning
Are you showering in standing water? Is your kitchen sink releasing foul odors? These can be caused by clogged drains. To avoid these situations, have your drains cleaned regularly by a plumber. Some of the benefits of having your drains cleaned include:
Clearing stubborn clogs that you might have struggled to remove on your own.
Eliminating slow drains by removing buildup.
Lowering the risk of plumbing emergencies.
Reducing foul odors.
Giving plumbers the opportunity to find other issues that might be impacting your water usage and drainage.
If you suspect you have a clogged drain, don't turn to liquid drain cleaner. These products can damage your pipes. Instead, call the professionals at Cooper's Plumbing & Air.