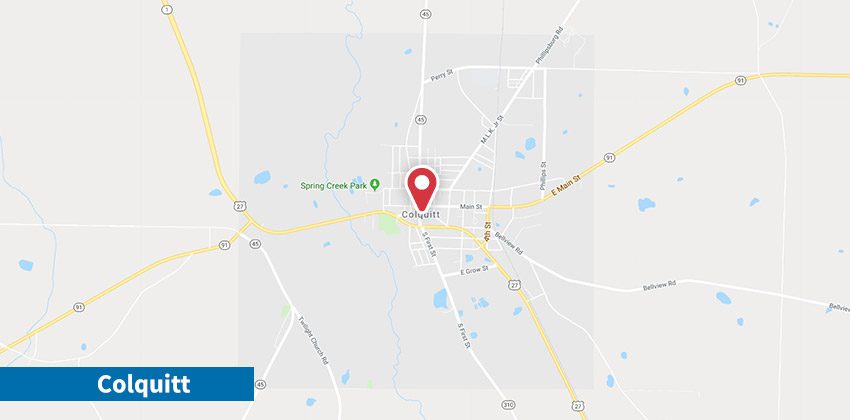 When the summer heat and humidity hit, you don't want to be stuck in an uncomfortable house if your air conditioner malfunctions. When your unit is on the fritz, you need service ASAP to restore cool air into your home. Cooper's Plumbing & Air offers 24-hour AC and heating repair to keep you comfortable year round.
We offer the following services -- and more -- to the Colquitt, GA area:
Furnace Repairs
Furnace Installations
Heating Repairs
Heater Installations
Heat Pump Services
Air Conditioning Repairs
Air Conditioning Installations
Ductless Mini Split AC Systems
Air Handler Services
Evaporator Coil Services
We've provided superb heating and cooling services to our clients for more than a decade. Read our testimonials to learn why our clients choose us.
Signs Your Heater Needs Maintenance
Before your home is uncomfortably cold this winter, it's important to get ahead of any issues that could potentially cause an untimely breakdown of your heater. While getting your unit repaired before it totally malfunctions is ideal, it can be difficult to know what signs to watch for. The following symptoms can indicate it's time to schedule a professional maintenance appointment.
Your home or building isn't warming up.
The heat is being unevenly distributed throughout your property, resulting in hot and cold spots.
Your system makes loud or unusual noises.
Your monthly utility bills are increasing without a change in your usage.
Your thermostat is malfunctioning.
You notice leaks in your ductwork.
Symptoms Your Furnace Should Be Replaced
Replacing your furnace doesn't have to be a stressful situation. For one, installing a new unit comes with many benefits, including increased efficiency and longer life spans. The other key to replacing a furnace is to install the new unit before the old system totally malfunctions. Look for these symptoms that can signal it's time to replace your system.
Age. If your unit is getting older, it can be more cost-effective and efficient to replace the system.
Loss of efficiency. If your furnace is working too hard to warm your home, it can be time to replace it.
Cracked. Any cracks in your unit can cause a dangerous situation if carbon monoxide is leaking into your home. These issues should be addressed immediately.
Rise in monthly utility bills. If your bills are increasing, it can signal your unit is working too hard -- and inefficiently. Newer models are more energy-efficient.
Multiple repairs. If you need frequent repairs on your system, it can be more cost-efficient to install a new unit.
When you need emergency repairs, don't stress about the cost. Learn about our financing options.
What to Expect During an Air Conditioning Maintenance Visit
To keep your AC unit functioning properly -- especially when you need it most in the middle of summer -- you should schedule a maintenance visit at least once a year. Ideally, you should book these prior to the summer months to ensure your unit is operating as expected when warmer weather sets in. During these visits you can expect professionals to perform the following tasks:
Check the refrigerant levels and inspect the system for any leaks.
Inspect the air ducts for debris and leaks.
Ensure air is properly flowing through your evaporator coil. He or she will also check the evaporator coil for any issues.
Verify the correct electric control sequence. The professional will also make sure that the heating and cooling sequences are not running at the same time.
Check the electric terminals. If needed, he or she will apply a non-conductive coating.
Apply oil to the motors and belts, and inspect all of the other components.
Check the thermostat to ensure it is properly controlling your indoor climate.
[serviceareareviewcombo city="Colquitt" state="GA" reviewcount="5" checkincount="5"]