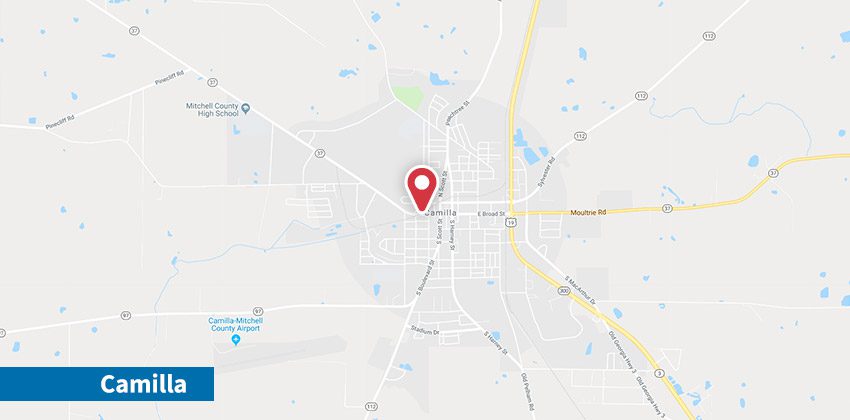 Tolerating a hot, sticky home in the summer can be miserable, just as enduring frigid temps in the winter can be uncomfortable. The good news is, you don't have to! When your heating or cooling system malfunctions, get it repaired ASAP with Cooper's Plumbing & Air. We provide 24-hour heating, furnace and AC repairs.
We provide complete heating and cooling services to the Camilla, GA area, including:
Heating Repairs
Heater Installations
Heat Pump Services
Furnace Repairs
Furnace Installations
Air Conditioning Repairs
Air Conditioning Installations
Ductless Mini Split AC Systems
Evaporator Coil Services
Air Handler Services
Our goal is customer satisfaction. Read our testimonials to see what our clients think of our services.
What to Expect During a Routine Heater Maintenance Visit
While every heating contractor may perform tune-ups a little differently, there are common tasks each professional will typically perform during maintenance visits. These can include:
Shutting off power. This is done for the safety of you and your family, as well as the technician.
Checking inner components. Professionals check the inner components of the unit to ensure they are operating as expected.
Replacing worn out parts or belts. This can prevent these parts from breaking later.
Why Air Conditioner Maintenance Is Important
Let's face it, your AC unit is your lifeline during the hot, sticky summer months. For this reason, you need it to be functioning at full capacity when you need it most. To ensure your unit operates as expected, you should schedule regular maintenance. Getting tune-ups on your air conditioner can allow it to:
Run efficiently and economically.
Provide your home or building with maximum climate control.
Require less money to operate.
Ensure good indoor air quality.
Keep your property and family safe.
Catch minor issues before they turn into larger problems.
We understand that coming up with money out-of-pocket for heating and cooling repairs can be stressful. That's why we offer financing options!
Common Furnace Problems
Unfortunately, like all appliances, occasionally your furnace will require some repairs. Most of these issues are common and can be repaired by HVAC experts. Some issues you might encounter can include:
Lack of maintenance: If you don't have your unit regularly serviced, your furnace can be at-risk for several issues.
Dirty or clogged filters: If you don't regularly replace your filters, dust, dirt and other debris can build up in your system, causing the unit to malfunction. This can also cause poor indoor air quality in your home.
Mechanical wear and tear: As your system ages it can start to develop more issues due to wear and tear on the unit. When this happens, you should consult a furnace expert as to whether it can be more cost-effective to replace the unit.
Malfunctioning thermostat: You should have your thermostat inspected if the temperature in your home doesn't match the thermostat setting.
Inadequate airflow: Your system can overheat if the airflow is disrupted. Professionals should inspect and repair the issue.
Carbon monoxide leak: Cracks in your furnace can cause carbon monoxide leaks, which can be a very dangerous situation for you and your family. If the pilot light on your unit has turned from blue to yellow, or if you notice an excessive amount of condensation on your windows, or if you or anyone in the household starts to feel sick in any way, you should immediately evacuate your home and call a professional heating company to inspect the issue.
[serviceareareviewcombo city="Camilla" state="GA" reviewcount="5" checkincount="5"]