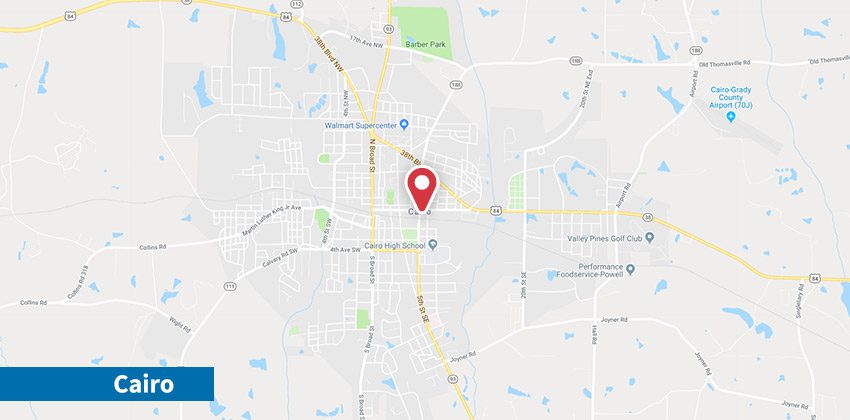 When a plumbing emergency occurs, every minute counts to try to limit the damage. That's why it's important to get professional help as soon as possible! At Cooper's Plumbing & Air, we offer 24-hour plumbing services. For over a decade, our top-notch plumbers have been providing quality service to the Cairo, GA area.
We offer the following plumbing services to the Cairo, GA area:
Kitchen Plumbing
Bathroom Remodeling
Water Leak Detection
Burst Pipe Repair
Water Heater Services
Tankless Water Heater Services
Clogged Toilet Repair
Gas Leak Detection
Drain Cleaning
Sewer Line Repairs
We've been providing quality plumbing service to our neighbors for over a decade. But don't listen to us -- read our reviews and testimonials to hear from our clients.
Is a Burst Pipe a Plumbing Emergency?
Yes! A burst pipe means more than just an excess of water in your home that you need to clean up. Burst pipes are considered plumbing emergencies because there is an urgent need to repair the problem and try to limit the damage.
When a pipe bursts, while at first a small amount of moisture may begin to escape the area, eventually the water pressure will continue to build and the hole will continue to grow. Soon, hundreds of gallons of water can fill your home. This water will seep into the walls, the insulation, and even the electrical wiring. This can cause mold and mildew to form, which can cause poor indoor air quality and health issues for your family.
When to Replace Your Water Heater
To avoid having to live without hot water (which means cold showers!), it's important to replace your water heater before it completely malfunctions. Some signs to watch for that can indicate your unit needs to be replaced include:
Age. If your unit is older, it can be more cost-effective to replace it sooner rather than later.
Rust and corrosion. If you notice rust on the tank, it can signal it's time to replace the unit.
Leaking. If you notice any leaking around the water heater, it can indicate you need to replace it.
Rusty water. Rusty water can signal there's rust in the tank, which means you should replace your unit.
Water is not warm enough. If the water isn't heating to your desired temperature, it may be time to install a new water heater.
Cracks. If you notice any cracks on the appliance or its tank you should have it inspected by a plumber to determine if it needs to be replaced.
When you're dealing with a plumbing issue, you have enough to worry about. Leave your financing to us!
How to Avoid Clogged Drains
Slow-draining sinks, clogged showers and stinky drains can all signal your have a clogged drain. To avoid having to deal with these issues, you can follow these steps to stop a blockage from forming:
Don't place food scraps down the drain. Any excess food should be scraped into the trash can and not down the drain. Even if you have a garbage disposal, you should still avoid placing scraps down the drain.
Don't pour grease down the drain. If you are trying to dispose of grease, first place it in a container to cool. Then, toss it in the garbage. Do not pour grease down the drain, as it can cause a buildup to form.
Avoid hair in the drain. Install screens over your shower and tub drains to avoid having hair cause blockages.
Only flush toilet paper and waste. Keep anything but waste and toilet paper out of the toilet. Anything else should be placed in a trash can to dispose of.
Have your drains professionally cleaned. Scheduling regular professional drain cleanings can remove blockage and buildup from drains.