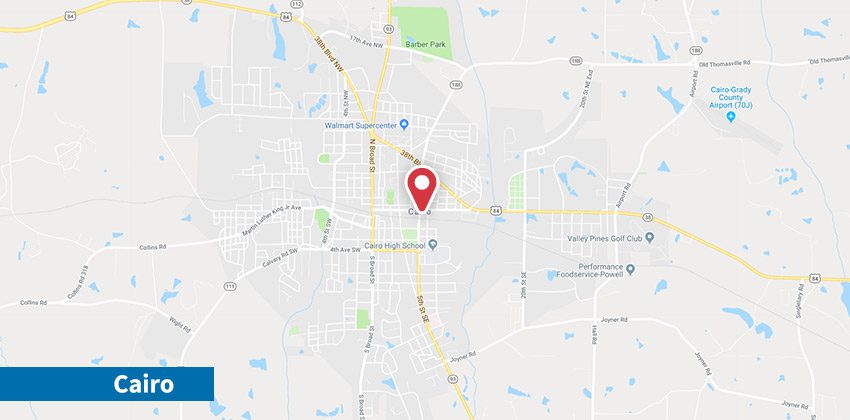 Let's face it, Georgia summers are hot! When your air conditioning systems goes out, we understand the urgency to have it repaired ASAP to restore comfort to your home. At Cooper's Plumbing & Air, we offer 24-hour AC repair services to the Cairo, GA area. We also have you covered in the winter months, as we provide emergency services to repair heaters and furnaces.
We can meet all of your heating and cooling needs with the following services in the Cairo, GA area:
Air Conditioning Repairs
Air Conditioning Installations
Ductless Mini Split AC Systems
Air Handler Services
Evaporator Coil Services
Furnace Repairs
Furnace Installations
Heating Repairs
Heater Installations
Heat Pump Services
At Cooper's Plumbing & Air, our customers come first. That's why we take pride in our clients' reviews and testimonials.
Ways a Malfunctioning Heater Can Impact Your Home
When your heater malfunctions, you might think it will only affect the comfort level of your property, resulting in a chilly home or building during the winter months. However, the impact can be much deeper. A broken unit can affect your property in the following ways:
Reduced comfort levels. Your home might become cold as the heater fails to warm up the house, or cause certain areas to be colder than others.
Family may become sick. Depending on the issue with the unit, your family's health can be at risk due to a potential carbon monoxide leak. Cold temperatures in your home can also cause your family to become ill.
Reduce indoor air quality. A malfunctioning system can cause the indoor air quality to suffer.
Risk of a fire. Heaters can be dangerous if they are not working properly. A broken unit can pose the risk of a fire.
Increased utility costs. A unit that isn't working efficiently can use an excess of energy to warm your house.
How to Save Money When Cooling Your Home
For relief from the Georgia heat in the summer, it's important to have your home at a cool temperature. Unfortunately, keeping a home cool requires energy, which can cause your monthly utility bill to increase. To reduce these costs, use these tips:
Make sure that your home is properly insulated.
Replace your air filters regularly (at least once every three months)
Schedule routine maintenance on your system at least once a year.
Use a programmable thermostat to regulate the temperature in your home.
Turn your thermostat down a few degrees. This will save on costs and you are unlikely to notice a difference in comfort level.
If you have an older unit, replace it with a newer system.
Use fans to circulate the air and add comfort.
Close drapes on sunny days to block out the sun and added heat.
Need to install a new AC system or heating unit? Ask us about our financing options!
Signs Your Furnace Needs to be Replaced
When your furnace stops warming your house, it can be an obvious signal that it's time to replace the unit. However, there are also more subtle signs that indicate you should have a new unit installed
Age. If your furnace is older and nearing the end of its lifespan it can be time to replace the unit.
Loss of efficiency. If your unit is no longer warming your house sufficiently you may need a new system installed.
Cracked. Any cracks in your furnace can lead to a carbon monoxide leak, which can be a very dangerous situation for you and your family.
Rise in monthly utility bills. An increase in your bills can indicate your furnace is not running efficiently.
Multiple repairs. If your unit has required several repairs recently it can be more cost-effective to install a new system.
[serviceareareviewcombo city="Cairo" state="GA" reviewcount="5" checkincount="5"]