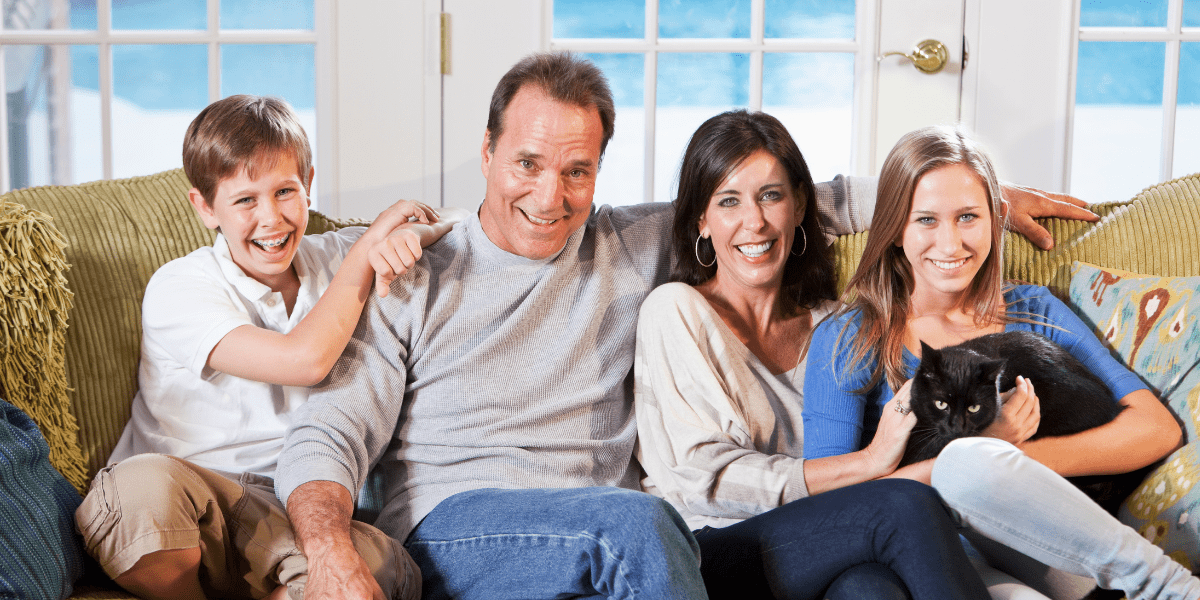 Installing central air for your property can cost around $6,000 on average.
Central Air, It's vital for homeowners living in Florida or other southern states to install central air or central A/C. With this system, cool air is produced and distributed to multiple rooms of the house. This can improve indoor air quality, allowing homeowners to remain comfortable and productive regardless of how hot and humid the weather is outdoors. 
Installing a new central air unit can cost around $6,000 on average. This figure can fluctuate depending on the unit you choose, the cost of installation and if there are any additional repairs needed such as duct work repair.  This cost covers the A/C unit, installation, and a service fee for the contractors who install the ac unit. However, this amount can change depending on your location, the type of central air you want to install, and the condition of your existing air ducts. 
To give you a better idea of how much you should plan to spend, some of the factors that will affect the cost of installing a central air unit are listed below.
Pre-installation Evaluation
Before a contractor brings an A/C unit to your home for installation, some preliminary work needs to happen first. The installation of this system is a long process that starts with a pre-installation evaluation. 
As the name suggests, pre-installation evaluation is the process where contractors spend time checking how humid your home gets during different times of the day and what kind of air conditioner can effectively keep it cool. This is also when contractors check for air leaks, drafts, and other issues that might affect the air conditioner's ability to cool your home.
The pre-installation evaluation will require you to spend a few hundred dollars, but some companies might offer rebates and discounts, so it's always best to compare options before committing to a contractor. 
Design and Ductwork
After the pre-installation evaluation, the contractor will check the ductwork in your home to assess if it can support the central air unit that they're planning to install. The ductwork in your home can make or break the efficacy of your central air conditioner because heated and cooled air is sent through this system. 
If your home has old ductwork and the contractor plans on installing newer models of central air units, you might have to upgrade your ductwork first. 
There will also be instances where your home might not have enough space to support the size of vents, air conditioner coils, or refrigerant lines which can lead to some additional out of pocket costs.  Largely due to the fact that the contractor will have to look for ways to increase your home's space in order to fit the central air unit properly.
Generally, any modifications made before installing the central air unit will require some additional expense. Although these upfront costs can be a little hard to swallow at first, you most likely will see some savings on energy costs in the long-run all while enjoying a more comfortable indoor climate. 
The Central Air Unit
After the contractors inspected your home and its ductwork, it's now time to choose an air conditioning unit. There are many types of air conditioning units on the market today, but some of the most common for residential use are:
Split air conditioning systems: This unit is one of the cheapest options, with prices ranging from $2,300 to $2,700 (excluding labor). Split air conditioning systems have three components: the air handler, evaporator coil, and condensing unit. The air handler and evaporator coil are both placed inside while the condensing unit is installed outdoors.

 

Packaged central air systems: Similar to split air conditioning systems, packaged central air systems also have three components but are all installed in one box. Depending on the structure of your home, this box can be located on the ground or the roof. This type of central air unit costs around $3,800 to $4,800 (excluding labor).
Heat pumps: If you're living in a state or country with a mild climate, this type of central air unit might work best for you. Aside from acting as an air conditioner, heat pumps can also function as a furnace. This unit works by providing outdoor heat inside your home during the winter months and then extracting hot air from your home during summer. The cost of heat pumps starts at $3,500 and can go up to $4,300 (excluding labor).

 
Aside from the type, keep in mind that the unit's size can also affect the cost. Moreover, when choosing a unit, don't solely rely on the Seasonal Energy Efficiency Ratio or SEER rating. An air conditioning unit with a high SEER rating will still cost you more money in the long run if your home has eaks, uses old ductwork, or the unit isn't properly installed. 
When choosing an air conditioning unit, it's best to consult with a licensed contractor so that they can recommend a unit based on your home's overall size and condition. 
Installation and Labor
Now that you know how much it will cost you to install central air, start looking for contractors who can provide high-quality central air conditioning units and install them properly. Ideally, you should only hire contractors with a good track record in your state.  You can go to review sites such as Google, The Better Business Bureau (BBB), Home Advisor, and Angie's List just to name a few. 
If this is your first time installing central air conditioning, ask for recommendations from your friends and family who they have had a great experience with. Don't forget while researching online to check if the contractor you're considering is recognized by the Air Conditioning Contractors of America or ACCA. Working with a certified, licensed contractor to install your central air will insure you get the most value from your investment. 
Most importantly, never choose contractors solely because they are the cheapest of your options. Many people posing as contractors have been known to act in nefarious ways. Look for contractors with a proven track record to avoid falling victim to these unfortunate scams.
Prepare Your Budget ASAP
After finding out how much it will cost to have a central air unit installed in your home, start preparing an appropriate budget for the installation. Make sure to allocate at least 10% of your entire budget for emergencies and unknowns.
The sooner you prepare your budget, the sooner you and your family can enjoy the most comfortable indoor temperatures! 
Need A Quote On You Tallahassee Central Air?
If it's time to replace your old central air and you're unsure where to begin, give us a call and we'll be happy to help. We can schedule your FREE in home, no obligation consultation today! Call (866) 464-7132