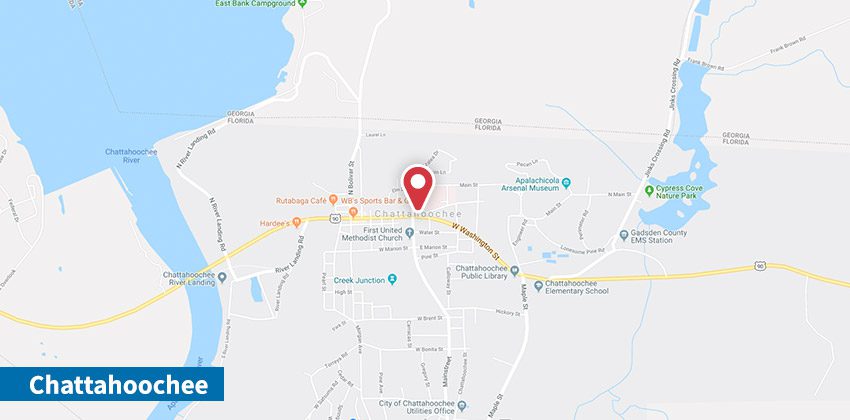 We couldn't resist the country music pun. But here at Cooper's Plumbing & Air, our 24/7 service is way better than our jokes. Call today to see how you can get the highest rated heating and cooling experts on your system ASAP.
We are proud to invite you to read our reviews so you can be sure you'll get the service you need at the prices you want in Chattahoochee. Nobody says it better than our customers!
Round the Clock Service When You Need It Most
We'll be there if you need us 24 hours a day. Here are some common problems that need service right away, so if this is you, don't wait to call us.
While emergency air conditioner repairs may be limited to a malfunctioning system during extremely hot weather, a severe refrigerant leak, or an electrical problem that could start a fire, problems with heaters, boilers, or furnaces will tend to be more serious.
When temperatures fall below freezing and your heating system goes out it could cause pipes to freeze and may lead to a burst.
Any people who have disabilities or small children will want to keep their home at a comfortable temperature so health related issues can be avoided.
If gas-powered heating systems crack, gas can leak into your property and could become life-threatening.
Why Is AC Maintenance Important?
We want to save you time and money because we value return customers. Here are a few simple tips to help you stay on top of potential problems you could face with your heating and cooling system.
Keep it running efficiently and economically.
Will operate more efficiently, meaning lower energy bills, if all the parts are functioning correctly and filters are cleaned/replaced routinely.
Helps to ensure proper indoor air quality.
Ensures that your property and loved ones are safe.
Helps to catch minor issues before they turn into major ones.
Air filter replacement is closely linked to energy efficient AC and heating systems. Visit our page to see how you can maintain your unit for better longevity.
Alternate Options to Conserve Energy and Reduce Your Bills
Did you know that geothermal heating and cooling is more energy efficient and cost effective? Or did you know that you can heat AND cool your home with a renewable energy source? It's true!
To heat your space, it uses an earth loop to sap heat from the ground. The system then distributes the warm air through a conventional duct system. That same energy can power radiant heat and domestic water heating.
To cool your property, The system reverses gears, which saps heat from inside your home and expels it outdoors or into your hot water tank. Nifty, huh?