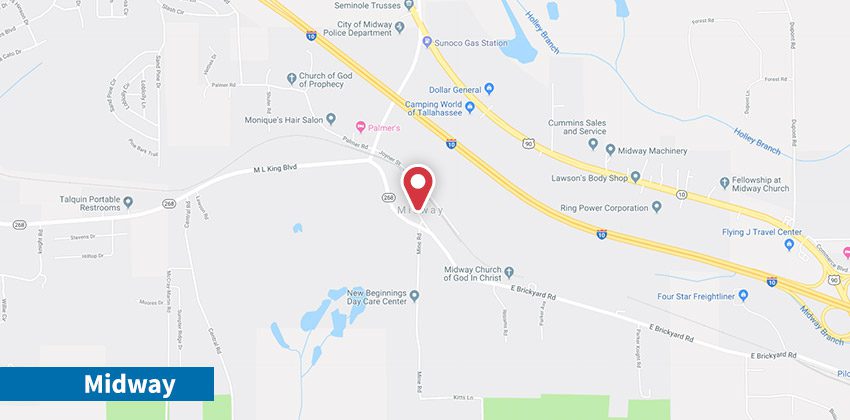 Full service, everything you need from A-Z, right here at Midway's most trusted plumbing company, Cooper's Plumbing & Air. Look through some of the services we offer below to see if we can help you today in the Midway, FL region.
Water Heater Services
Tankless Water Heater Services
Burst Pipe Repair
Water Leak Detection
Water Line Repair and Installation
Gas Leak Detection
Gas Line Repair and Installation
Drain Cleaning
Sewer Line Repairs
Need more proof? Sift through our customer reviews to see what others have to say about us. We don't disappoint!
Does My Sewer Line Need Replaced?
The best way to know is by answering the following questions:
Are your drains slow to empty out?
Do you have multiple drains clogged at one time?
Is there a strong smell of sewage in or around your property?
Can you hear a bubbling sound when you use the sink or flush the toilet?
Is there standing water around the sewer line?
Have you seen water backing up out of your tubs, toilets, and sinks?
If you answered yes to any of those, it would be best to call us, as these warning signs could lead to major problems for your property if left unresolved.
What Happens During a Routine Water Heater Maintenance Visit?
During a maintenance visit, you can expect our professional to check on these important parts of your plumbing system. They will drain the basin and remove any buildup of sediment, which can create a myriad of issues if not done regularly. They'll Inspect both the inside and outside of the unit for hairline cracks or signs of aging that could result in more extreme problems at a later time. They'll check your hoses for cracks and inspect your filters, changing them if necessary, and they'll determine if your unit is operating efficiently.
Take a minute to learn more About Us before we send a professional to your home or business so you know who to expect.
Best Practices for Clear Drains
Keep food scraps out of kitchen drains. Scrape food into the trash before doing dishes—even if you have a disposal—and never put liquid grease down the drain. Pour it into a sealable container and put it in the garbage after it cools.
Keep hair out of bathroom drains. Install screens over drains in showers and tubs, and pull out what hair you can every few weeks to prevent buildups.
Keep anything but sewage and TP out of toilets.
Schedule regular professional drain cleanings.