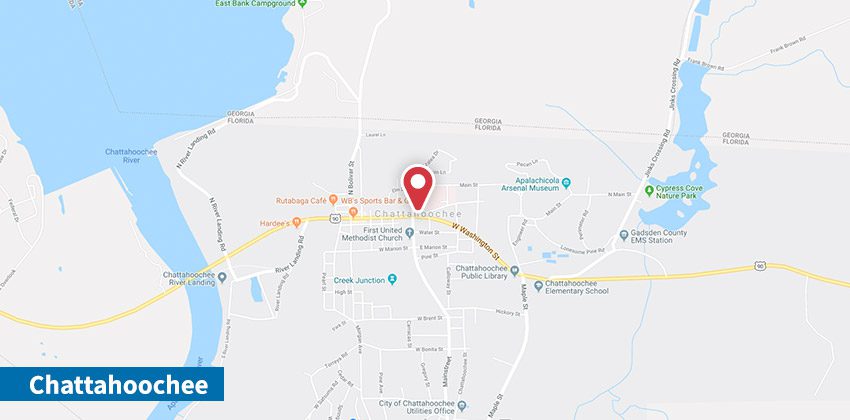 Our professionals at Cooper's Plumbing & Air want to get to the heart of the problem so you can save time and money. We provide comprehensive plumbing services to the Chattahoochee, FL area in a timely, thorough manner.
Tankless Water Heater Services
Burst Pipe Repair
Water Leak Detection
Water Line Repair and Installation
Gas Leak Detection
Gas Line Repair and Installation
Drain Cleaning
Water Softeners
Water Filtration Systems
Hydro Jetting
Still wondering about us? Read some of our customer reviews to see how we've done for your neighbors.
How Do Pipes Burst?
If a pipe breaks, some moisture will leak out of the pipe. However, as pressure begins to build, the hole in the pipe will widen. Quickly, hundreds of gallons of water could potentially inundate your property. The worst part is that it can seep into your walls and damage other systems and parts of your house, like electrical wiring, insulation, flooring, and drywall. Not to mention that unresolved water issues spon mold and mildew to grow in your home.
Why Choose Tankless Water Heaters?
These water heating systems are advantageous in many ways, and we highly recommend them for the reasons listed below.
Save space, due to the lack of a tank.
No wait time for hot water.
More energy-efficient, because there is no full tank of water that is heated up prematurely just to be wasted if it isn't used in time.
Safer and longer lasting, because they operate on-demand rather than continuously
Find some coupons on our website to see how you can save today.
Why Should I Get My Drains Cleaned Regularly?
Over the counter drain cleaners can actually harm your plumbing system more than help it because the harsh chemicals deteriorate parts of your system. Here's why it is good to have routine professional drain cleaning.
Clears stubborn clogs.
Eliminates slow drains.
Lowers the risk of plumbing emergencies.
Reduces odors.
Provides the opportunity to identify other plumbing issues that may be affecting your water use and drainage, from improperly graded or ventilated drains to leaky pipes.