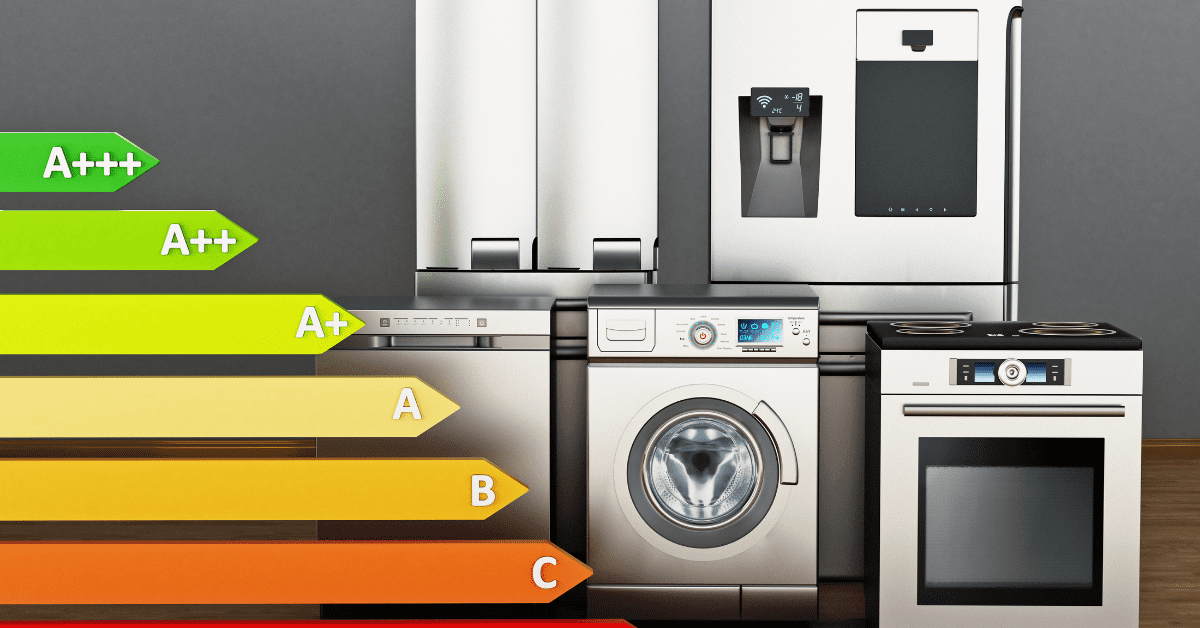 Tallahassee energy rebates are available and here's what you need to know.
The investments you make in your home now will outlast the season. When you upgrade your HVAC system, it may not seem worthwhile seeing that it's the end of the summer, but upgrading to an energy-efficient system now will save you money later. Additionally, updating an old system can increase property value which is essential if you're considering refinancing or selling your home. 
As a homeowner, upgrading your HVAC system is a smart investment. Earning money back with rebates is a no-brainer! Making these changes now, at the end of the warmest part of the year can be a seamless transition.
Save Up to $750 in Energy Rebates
Your new energy-efficient HVAC system will continue to pay for itself for the next several years, but beginning now you can save with Tallahassee Energy Rebates. 
The City of Tallahassee cares about Florida's carbon footprint. Because half of the energy used in American homes goes toward heating and cooling, it is in everyone's best interest to choose energy efficient heating and cooling systems. Residents of Tallahassee who purchase energy-efficient air conditioning systems from a qualifying dealer/installer, can save up to $750 in rebates now. 
When you purchase a qualifying energy efficient system from Cooper's Plumbing & Air, you will see savings right away. We sell, install, and inspect energy efficient systems from the best brands on the market. 
Choosing York for Energy Efficient Cooling in Tallahassee
Residents of Tallahassee, Florida can benefit from the city's energy-efficiency AC and heat pump rebate when they purchase a YORK® air conditioner this fall. 
YORK® designs and manufactures top-of-the line air conditioner units with the environment and your bank account in mind. 
When choosing your YORK® system, look for the ENERGY STAR® label. ENERGY STAR® is a label created by the U.S. Department of Energy and the U.S. Environmental Protection Agency (EPA) that identifies products that saves 15% to 25% more energy than other products. 
Nearly half of all YORK® air conditioners, heat pumps, and furnaces meet the qualifications for the ENERGY STAR® label. 
Choose YORK® today and choose to save money for the future. 
More Savings with York®
Choosing a YORK® ac unit this fall can guarantee you a no-cost 10-year parts and labor warranty valued at $900. 
Qualifying YORK® air conditioners come with a YORKCare™ Protection Plan free of charge. This plan is coveted across industries and manufacturers. It includes ten years of total system coverage regardless of rising repair costs, timely maintenance calls, zero deductible, limitless repairs, no service charges, and all services are completed by a qualified dealer (no third party vendor). 
Combined with this protection plan of $900 value and numerous future savings, your energy efficient unit will save you in rebates as well. 
New and Existing Homes Qualify for Rebates
Whether you own a new construction or an existing home, you may benefit from energy-efficient rebates now. City of Tallahassee residential utility customers can participate in existing rebates HERE. 
Customers of Florida Power and Light Company can gain an additional $150 in rebates. FPL customers can qualify for the rebate if their new unit is installed in a single-family detached home, is a straight cool/air cooled AC system and includes indoor and outdoor units, is 16 or 17-SEER rated, and is purchased through a participating independent contractor. 
Save More, Buy Smart
For the best value and savings now and for years to come, make sure you find a contractor that knows your climate and the science behind the products. 
The right contractor can pair you with the perfect product for your home and heating and cooling needs. 
Choosing the right size unit for your home will lower energy bills and raise comfort levels. If the system is too big for your home, it will waste energy and require more maintenance more often. It can also lead to moisture issues which will damage your structural materials and your furniture. This is especially a concern for Florida homeowners. Conversely, a too-small air conditioning unit can become overworked and require more maintenance more often as well.
An experienced HVAC company will not only sell you the newest products from favorite brands, but will also choose the perfect sized unit for your needs. With the best product and the appropriate size, your energy-efficient unit will operate at the highest efficiency for your home. 
Choosing smart products for your home will save energy and contribute to a more consistent temperature. Your new air conditioning unit will work perfectly with other energy-saving products such as smart thermostats and indoor air quality products. Smart products and routine maintenance will help your air conditioning unit work less hard to maintain a comfortable temperature. This means it will use less energy to do the same job. 
Choosing a licensed HVAC expert for routine maintenance will save energy and lengthen the life of your unit. Call your trusted HVAC company to have your home sealed, schedule your routine maintenance, and upgrade outdated products today. 
Tallahassee's Trusted AC Experts
Cooper's Plumbing & Air has been the trusted HVAC expert in Southwest Georgia for over 20 years. Now homeowners in and around Tallahassee can trust the Cooper's name for all their AC needs. 
Before you choose a new AC unit for Tallahassee's energy rebates, call Cooper's Plumbing & Air at 866-464-7132. Cooper's offers a full range of air conditioning services, including 24-hour emergency calls. 
Not only does Cooper's Plumbing & AC sell and install YORK® air conditioners that qualify for Tallahassee energy rebates, but we also offer coupons for a variety of services. 
Contact Cooper's today or call 866-464-7132.