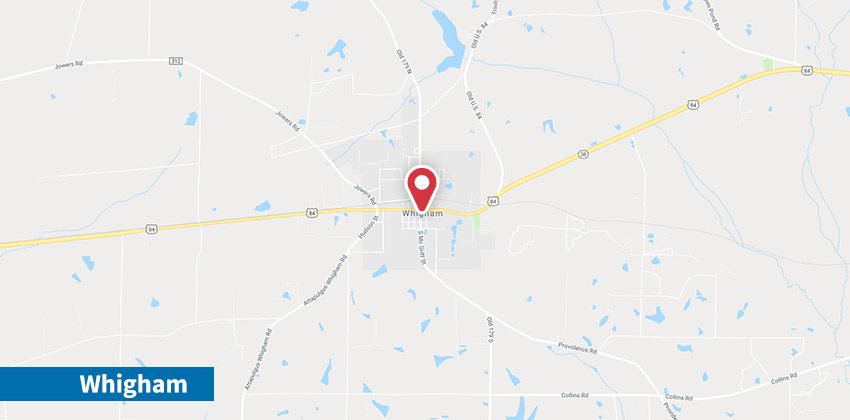 When a plumbing issue occurs in your home, every minute matters to limit the amount of damage. That's why you need immediate professional services. At Cooper's Plumbing & Air, we offer 24-hour plumbing services to the Whigham, GA area. For more than a decade we've been helping your neighbors handle their plumbing needs - from routine tune-ups and maintenance to emergency repairs.
We offer the following plumbing services to the Whigham, GA area:
Water Heater Services
Tankless Water Heater Services
Drain Cleaning
Burst Pipe Repair
Sewer Line Repairs
Water Leak Detection
Kitchen Plumbing
Bathroom Remodeling
Clogged Toilet Repair
Gas Leak Detection
At Cooper's Plumbing & Air, our customers come first, and they know it. Read our clients' reviews and testimonials to learn about our services.
How to Prevent Clogged Toilets
Backed up toilets can create a plumbing emergency. That's because clogged toilets can cause severe property damage, and the overflow of sewage can lead to health issues. Fortunately, there are ways to prevent clogged toilets. Follow these tips to avoid back ups:
Don't flush disposable diapers or wipes.
Don't place large wads of toilet paper in the toilet.
Don't flush paper towels.
Don't dispose of beauty aids like Q-Tips or cotton balls, or hygienic products in the toilet.
Don't flush hair trimmings or nail clippings.
Keep a waste basket near your toilet so non-flushable items can be disposed of properly.
If you're experiencing an overflowing toilet, don't wait! Call Cooper's Plumbing & Air for 24-hour emergency plumbing service. We're available around the clock for your safety and convenience.
Common Water Heater Issues
There are several issues that can signal your hot water heater needs repairs. Some signs that you need to call a professional can include:
Lack of hot water: Perhaps the most common sign that your unit isn't functioning properly is a lack of hot water. For gas-powered water heaters, this can be due to an extinguished pilot light. It can also signal that the heating element is damaged and needs to be replaced.
Leaking: Any leaks should be inspected by a plumber. He or she can determine if the leak can be repaired or it the unit needs to be replaced.
Excess noise: If your unit is making unusual or loud noises, it can indicate a damaged heating element or buildup of sediment inside the unit that needs to be professionally removed.
Cracks: Any cracks in the unit should be inspected by a plumber to determine if they can be repaired.
Need help determining if a tankless water heater or a traditional unit are best for your home? Contact us to get answers from our experts.
Signs You Need Professional Drain Cleaning Services
Is your tub or shower taking longer and longer to drain? Do you notice odd odors coming from your sinks? These issues - and more — can signal you need professional drain cleaning services.
Slow drains: Slow drains can indicate several issues with your drains, including the early stages of a clog, pipes that have mineral or grease buildup, or improper grading of your drainage system.
Recurring clogs: If you encounter frequent clogs, it can indicate you are not removing the entire block. You should have a professional clean the drains to remove the clog completely.
Multiple clogged drains: If you have several drains that are clogged at the same time it can indicate a blockage deep within the main line.
Foul odor: Foul odors can indicate food trapped inside your drain or a major issue with your sewer line.
Flooding: A sewage backup is a serious problem. If you notice flooding in your basement or near a floor drain, it can indicate a clog. Eventually, this can cause your drains to completely stop working and you could end up with contaminated water all over your floor.