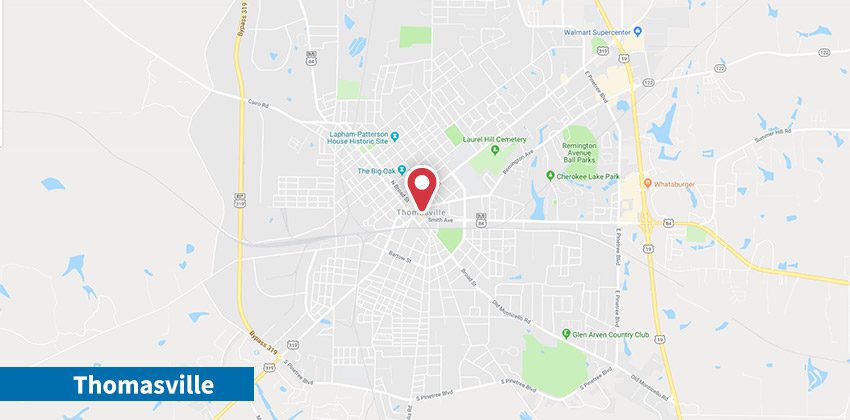 Plumbing emergencies require immediate attention by a professional service company. When you need help ASAP, call Cooper's Plumbing & Air for service in Thomasville, GA. We put our customers first and strive for 100 percent satisfaction. We employ top-of-the-line contractors to ensure your issue gets repaired quickly and accurately.
We provide full plumbing services to Thomasville and the surrounding areas!
Water Heater Services
Tankless Water Heater Services
Burst Pipe Repair
Water Leak Detection
Gas Leak Detection
Drain Cleaning
Sewer Line Repairs
Kitchen Plumbing
Bathroom Remodeling
Clogged Toilet Repair
We provide accurate and efficient plumbing services - just ask our clients! Read our testimonials to see what our customers are saying about us.
Sump Pump Installation to Prevent Flooding
If you live in a low-lying area, it's important to have a working sump pump to prevent flooding. These devices pump excess water out of your basement and into your drainage system. Because flooding can be caused during storms, it's important to have a battery backup system in case a power outage happens during the storm.
Plumbing emergencies are no joke! If you're concerned about the possibility of flooding in your home, call your local 24-hour emergency plumbers at Cooper's Plumbing & Air. We'll dispatch a knowledgeable plumber to your home to ensure your sump pump is working properly or install a new one if needed.
What to Expect During Water Heater Maintenance
To keep your water heater in good working condition, it's important to have it serviced regularly by a professional. During a tune-up, contractors will perform a full inspection of the unit, in addition to:
Drain the basin and remove any buildup of sediment, which can create a myriad of issues if not done regularly.
Inspect the inside and outside of the unit for hairline cracks or signs of aging.
Look for cracks in the hoses.
Change filters.
Determine if the unit is operating as expected and efficiently.
From water heaters to bathroom remodels, we have all of your plumbing needs covered. Contact us to schedule service!
Signs of a Clogged Drain
Clogged drains can be a nuisance. One way to avoid complete blockages is to catch the clog early. Some signs to watch for that can indicate a blockage are:
Slow drains: Slow drains can signal the start of a clog, or pipes that have been narrowed due to mineral or grease buildup.
Recurring clogs: If you have frequent clogs, it can mean you're not successfully removing the blockage yourself. Instead, you should have an expert treat the blockage.
Multiple clogged drains: If you have several drains that are clogged at the same time, it could indicate a severe blockage deep within your main line.
Foul odor: Odors coming from your drains could indicate there's food trapped inside the drain or there's an issue with your sewer line.
Flooding: One of the worst issues with clogged drains is a sewage backup. Call a professional immediately if you see flooding in your basement or near a floor drain.