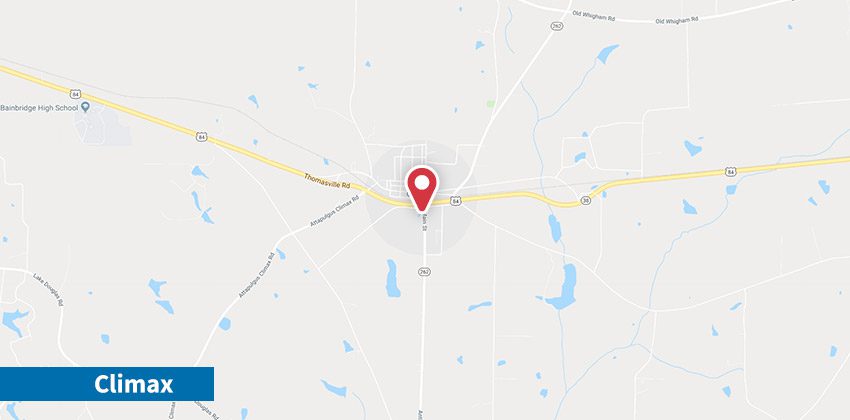 Whether the temperatures outside are brutally hot or frigid, you want to be able to seek solace in the comfort of your home. That's why when your heating or cooling system malfunctions, you need professional services immediately. In business for over a decade, Cooper's Plumbing & Air provides 24-hour heating, furnace and air conditioning repair services to the Climax, GA area.
We offer the following heating and cooling services to the Climax, GA area.
Heating Repairs
Heating Installation
Heat Pump Services
Air Conditioning Repairs
Air Conditioning Installations
Ductless Mini Split AC Systems
Furnace Repairs
Furnace Installations
Evaporator Coil Services
Air Handler Services
To learn about our top-notch customer service and repairs, read our clients' testimonials.
Common Heater Issues
When your heater malfunctions, there are certain issues that could be the culprit. Some of these problems you might encounter include:
Uneven heating: If your unit isn't heating your house evenly, it could indicate your system is failing and it should be inspected by a professional.
Shuts down: If your unit shuts on and off frequently, it can signal faulty wiring, a failing pilot light for gas-powered systems, or a malfunctioning thermostat.
Takes too long to heat up: If your home takes a long time to heat up, and even turning up the thermostat doesn't accelerate the heating process, it can indicate leaky air ducts, a damaged fan motor or a problem with the belts and bearings.
Benefits of Installing a New Air Conditioner
Installing a new AC system can have many benefits, including increased comfort and lower utility bills. Other advantages include:
Increased energy efficiency, which can result in lower utility bills.
Better indoor climate control.
Improved indoor air quality to benefit the health of you and your family.
Longer life expectancy.
New technology and features.
Looking for payment options for your heating and cooling services? Learn about our financing options.
Signs Your Furnace Needs Repairs
Occasionally, your furnace may need repairs outside of normal maintenance. Some issues that can require professional services include:
Short cycling: If your furnace runs for less than three minutes at a time before suddenly shutting off, this is called short cycling. This can indicate a malfunctioning heat exchanger or signal that your heat exchanger needs to be recalibrated.
Irregular flames: If your system has uneven flames, or flames that lean towards the back of the furnace, it can signal your burners are dirty or there's a crack in the heat exchanger. Cracked heat exchangers can be dangerous, as they can lead to carbon monoxide leaks.
Unusual sounds: If you hear unusual sounds coming from your unit, it can signal several issues.
Cracked heat exchanger: Cracked heat exchangers can cause carbon monoxide leaks. If you suspect you have a leak you should evacuate your home immediately and call a professional to inspect the issue.
[serviceareareviewcombo city="Climax" state="GA" reviewcount="5" checkincount="5"]