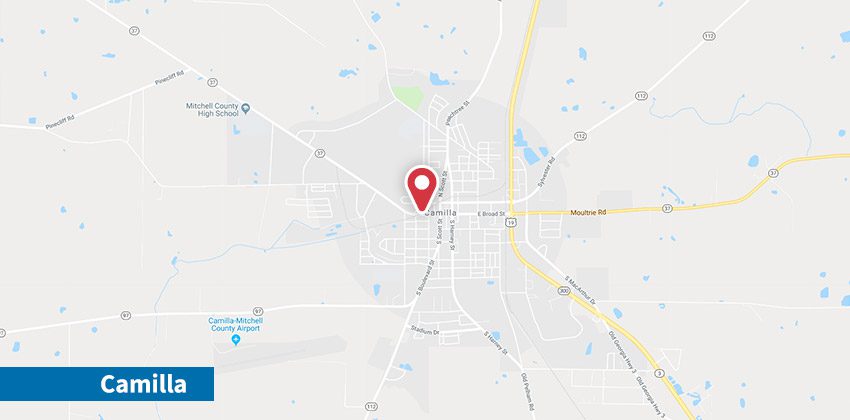 When a plumbing emergency strikes your home, you need professional services ASAP to try to limit the damage. At Cooper's Plumbing & Air, we offer 24-hour plumbing services. For over a decade, our top-notch plumbers have been providing quality service to the Camilla, GA area. Whether you have a plumbing emergency or need routine maintenance, we can help.
We provide complete plumbing services to the Camilla, GA area:
Drain Cleaning
Sewer Line Repairs
Kitchen Plumbing
Bathroom Remodeling
Water Leak Detection
Burst Pipe Repair
Water Heater Services
Tankless Water Heater Services
Clogged Toilet Repair
Gas Leak Detection
We value our customers and their feedback! Read our reviews and testimonials to see what our clients think of our services.
How to Prevent Clogged Toilets
While having a clogged toilet is a nuisance, it's also considered a plumbing emergency. Backed up toilets can cause severe property damage, and an overflow of sewage can lead to potential health problems for everyone in the home or property. To prevent getting a clogged toilet, follow these tips:
Don't flush disposable diapers or wipes.
Avoid placing large wads of toilet paper into the toilet bowl.
Don't dispose of paper towels in the toilet.
Avoid flushing beauty products like Q-tips and other hygienic products.
Don't flush hair trimmings or nail clippings.
To avoid the risk of flushing the above products, keep a waste basket near the toilet so products can be conveniently disposed of.
Common Water Heater Problems
While it might not be convenient, occasionally you may encounter issues with your water heater. If you experience any of the following problems you should call a plumber to investigate the issue:
Lack of hot water: Perhaps the most common issue with your water heater -- and the easiest to notice -- is the lack of hot water. This can be caused by several issues, including an extinguished pilot light for gas-powered systems, or a damaged heating element.
Leaking: Plumbers will investigate the severity of a leak to determine if the unit can be repaired or if it should be replaced.
Excess noise: Loud noises coming from the unit can indicate a damaged heating element of a buildup of sediment that needs to be professionally removed.
Cracks: Any cracks in the tank should be inspected by a plumber to determine if they can be repaired or if the unit should be replaced.
Plumbing issues can be stressful. Let us help alleviate your anxiety with our financing options.
Advantages of Routine Drain Cleaning
There are many benefits to having your drains professionally cleaned regularly. In addition to gaining peace of mind knowing an experienced plumber is performing the work, other benefits include:
Reduce clogs - When clogs are left for too long they can get worse and cause serious blockages that can be more difficult to remove later on.
Prevent leaks - Without regularly cleaning your drains, minerals and chemicals can build up which weakens your pipes causing them to leak.
Eliminate odor - Clogs often lead to bad smells coming from your drains and emanate throughout your home.
Save money - Believe it or not, routine drain maintenance can save you money in the long run from having to replace your pipes prematurely.
Has it been a while since you've had your drains cleared? Give us a call and let our expert plumbers provide safe, effective drain cleaning to keep your drains smelling fresh and running smoothly.