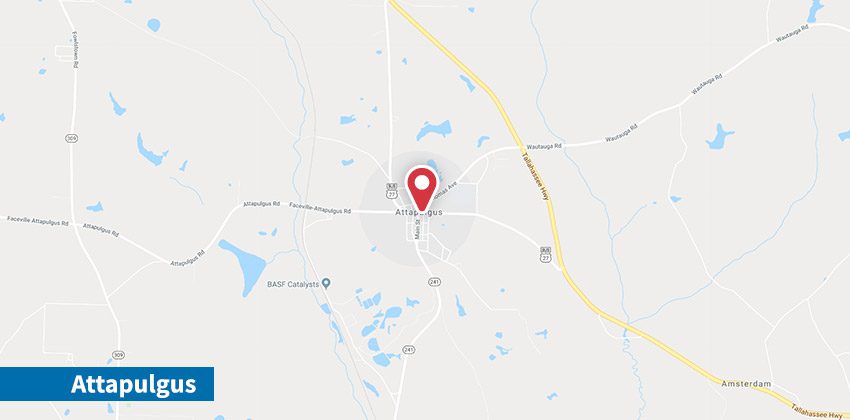 When you go home you want to ensure your house is a comfortable temperature in the summer and winter months. Don't risk having your heating or cooling system breakdown at the worst possible time. Instead, be proactive by getting your units serviced before you need them. Helping clients for more than a decade, Cooper's Plumbing & Air provides 24-hour heating and cooling services. We proudly provide service to the Attapulgus, GA area.
We offer the following heating and cooling services — and more — to the Attapulgus, GA area:
Air Conditioning Repairs
Air Conditioning Installations
Ductless Mini Split AC Systems
Air Handler Services
Evaporator Coil Services
Heating Repairs
Heater Installations
Heat Pump Services
Furnace Repairs
Furnace Installations
We value our customer feedback! See what our clients said about us in our testimonials.
How a Malfunctioning Heater Can Affect Your Home
It's important to have a fully functioning heater — both for the health of you and your family. When your unit malfunctions, it can create the following issues:
Comfort levels drop. Your home can become too cold, creating an uncomfortable living environment.
Risk of getting sick. Too cold of temperatures can put your family's health at risk. A malfunctioning unit can also pose serious risks, like carbon monoxide poisoning.
Reduced indoor air quality. A poorly functioning unit can create poor indoor air quality in your home.
Risk of a fire. When your unit breaks down it can pose a fire risk.
Increased monthly utility bills. When your unit isn't efficient, it can use more energy than needed, causing your utility bills to increase.
Signs You Need to Replace Your Air Conditioner
Is your AC system malfunctioning? When your unit breaks down it can be difficult to determine when you should repair it and when it should be replaced. If you have the following symptoms, it can indicate it's time to install a new unit.
Your air conditioner is more than 15 years old.
Your unit is losing efficiency, resulting in higher utility bills.
Your home is no longer reaching a desirable temperature.
You've had to make several repairs on the unit recently.
Your unit needs a major repair, such as a new motor or compressor.
Your unit has leaks.
You've noticed strange sounds coming from the unit that could indicate an issue with the motor.
Cold air is coming out of the unit but it doesn't seem to be blowing out as strongly as it should be.
When you need to install a new air conditioning unit, ask us about our financing options.
Ways to Make Your Furnace More Energy Efficient
Heating your home in the winter months can take a toll on your utility bills. To reduce your costs, follow these tips to make your unit more energy-efficient.
Use a programmable thermostat.
Have your air ducts inspected to make sure they are in good condition.
Ensure your property is well insulated.
Schedule regular maintenance visits.
Change your filter regularly.
Let sunlight into your home to add heat.
[serviceareareviewcombo city="Attapulgus" state="GA" reviewcount="5" checkincount="5"]